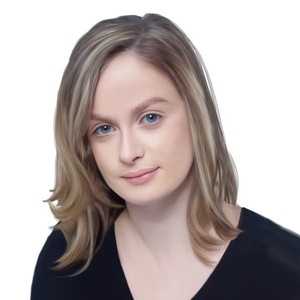 Victoria Guido
Co-Host of Giant Robots Smashing Into Other Giant Robots
Victoria Guido has hosted 18 Episodes.
September 22nd, 2022 | Season 11 | 40 mins 47 secs

Alice Loy is a Founding Partner at DaVinci Ventures and the Co-Founder and CEO of Creative Startups, the leading global startup accelerator and company builder for design, food, immersive, and creative companies.

Victoria and Chad talk with Alice about what she means by creative companies, how much judgment she must pass as an investor with a love for the "weird and wonderful," and some of the challenges faced in bringing diversity to the rest of the accelerator world.

September 15th, 2022 | Season 11 | 20 mins 49 secs

Joe Barb is Executive Director and Founder of LGBTQ+ Family Connections Center. They have a mission to strengthen and empower all youth, however they identify, to overcome obstacles by providing housing, supportive counseling, community education, and advocacy.

Victoria and Chad talk with Joe about identifying needs for the center, his own lived experience and connection to the LGBTQ+ community, and deciding what services to provide and evaluating which are most impactful.